Welcome to Mimi's Bridal & Formalwear
Welcome to Mimi's Bridal & Formalwear located in Laurel, Mississippi! Mimi's Bridal is a family owned and operated business committed to ensuring that you look beautiful on your special day. For more than twenty years, we have had the priviledge of helping brides to be, mothers, pageant contestants and homecoming queens look amazing! As your experienced formal wear provider, you can trust us to provide stress-free service, smart advice and incredible expertise. Our qualified consultants will turn your gown search into the memorable experience it should be.
REQUEST AN APPOINTMENT
OUR NEWEST ARRIVALS IN BRIDAL
Featured Products Carousel
Skip to end
Featured Products Carousel End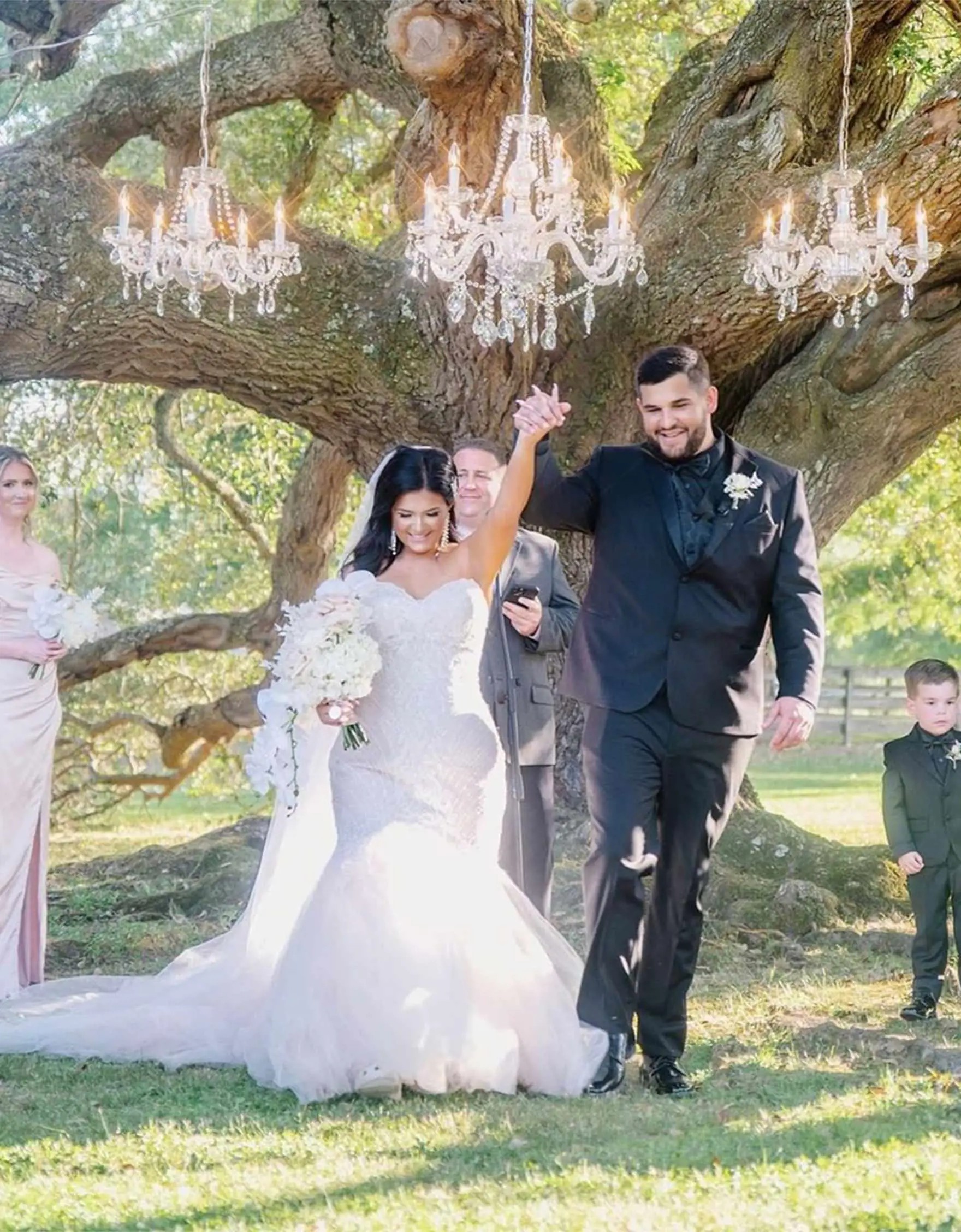 OUR REAL BRIDES
Testimonials
"If I could give more than 5 stars...I would. Matter of fact...10 STARS!!!! LOVE THE SHOP, THE LADIES, THE ATMOSPHERE. WE WERE AT HOME!!!"
Melissa
"I couldn't be more pleased. I am so thankful for the professional advice. Attentive service, very accommodating with our needs and very reasonable prices. I have not one negative thing to say. I will return for any future needs!
Leigh
Our visit to Mimi's was everything we hoped it would be. Their inventory is phenomenal. Kerri, Our sales person, was so kind and patient. And very knowledgeable
Dallas
VIEW OUR BRIDES